3 Creative Closet Ideas For Bedrooms Without Them
Looking to make your own closet in a small space? Check out a few of the best ways to store your wardrobe and showcase your style.
you found the perfect apartment.it's bright, it's simple, and it's exactly what you need. It checks nearly all of the boxes on your must-have features list.
Except, it doesn't have a closet.
For most of us,having a closet is a priority.And At the end of our search, We ended up signing the apartment with very little closet space.
In fact, We've found alternative ways to store your clothes. Especially as minimalism continues to trend, simple and stylish ideas for small closets are the best option.
Looking to make your own closet in a small space? Check out a few of the best ways to store your wardrobe and showcase your style.
1. Fun (ctional) furniture
Gone are the days of conventional dressers and wardrobes. If a piece of furniture is going to play a major design role in your bedroom, find something you'll enjoy looking at every day.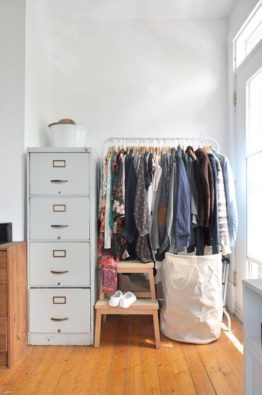 File this idea away as one of the best unconventional dressers. The contrast of the industrial style of the cabinet with the warm wood tones pair excellently in this space. It's dainty instead of bulky, and a bit retro.
Putting your clothes in a dresser or wardrobe doesn't have to mean hiding them. This glass-fronted cabinet gives the room both personality and storage.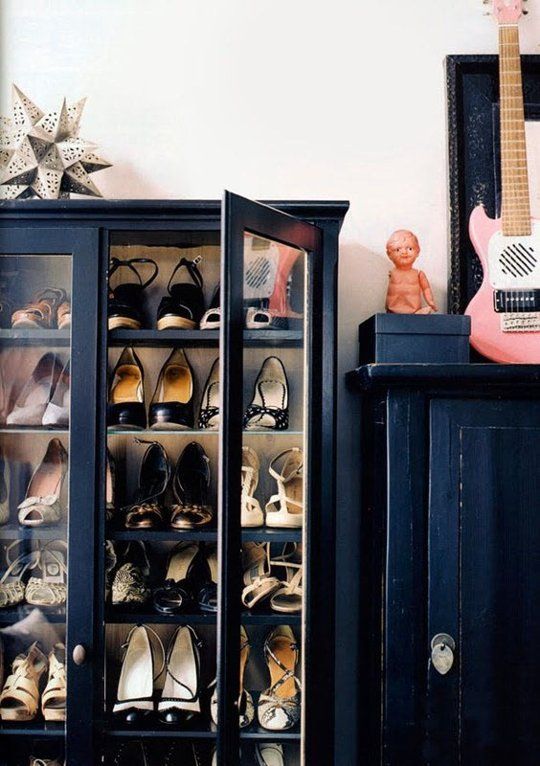 2. Garment Racks
Garment racks have become the icon for minimalist closets. They come in a wide variety of colors and styles, as well as price rangesGarment racks can be packed with as much or as little clothing as you'd like, but for a cleaner look, go with as little as you can. Color coordinating is a very popular look when it comes to styling a garment rack. Have too many busy colors and patterns for your liking? Designate a drawer for your wilder items.
This gold bar gets a gold star for both functionality and design, and mounting it into the hardwood makes it look completely belonging in the space.
Children's clothes are so undeniably cute, so why stuff them into drawers where they're mostly unseen? The tree branch that creates this rack keeps things playful and rustic.
Keep your floor space clear by hanging the clothing bar from the ceiling. That way, you're also free to add a dresser below.
For something a little less modern, this shabby chic hanging rack made of twine and tree allows for a softer and more natural look.
If you don't want to see your clothes all of the time, consider hanging a curtain between the closet area and bedroom. Here, the soft look of the white curtain behind the bed makes the space feel extra-luxurious.
3.Wall-mounted Shelving
Installing shelves is a task that can seem daunting, but should not be feared. Shelving is easy to install and can completely upgrade the look of a room — not to mention add a lot of storage.
you can combine all three ideas: Furniture, hanging racks, and shelving. All so easy to create in your own room.