Colorful Kitchen with Colored Cabinets
The kitchens should be a reflection of creativity and happiness. with only using some simple ideas you can make your kitchen elegance and modern
We love our kitchens. We spend lots of our time in them, creating meals and memories with people that we love. So it only makes sense that, like the food we cook in them, our kitchens should be a reflection of creativity and happiness.
Lots of us believes that a kitchen renovation can be a daunting (and expensive) task. If your kitchen cabinets are in good shape, painting them is an inexpensive, eco-friendly way to give your kitchen a major facelift. In this article you can find some painted kitchen cabinet ideas to inspire you for colored cabinents.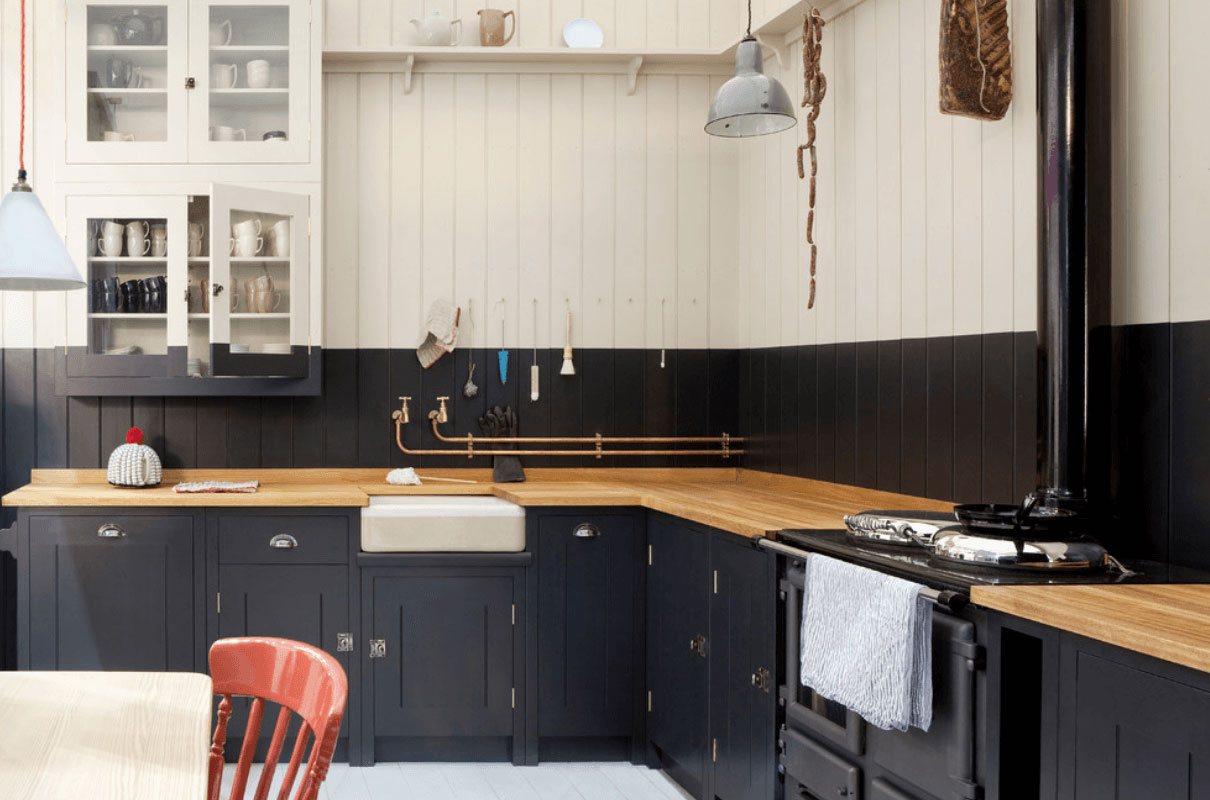 When you decide on painting your kitchen cabinets, the design choices are limitless. You can brighten up the space with a coat of white, or blast the room with a vibrant color like cobalt. You can also combine colors for a trendy, dual-tone look in your kitchen.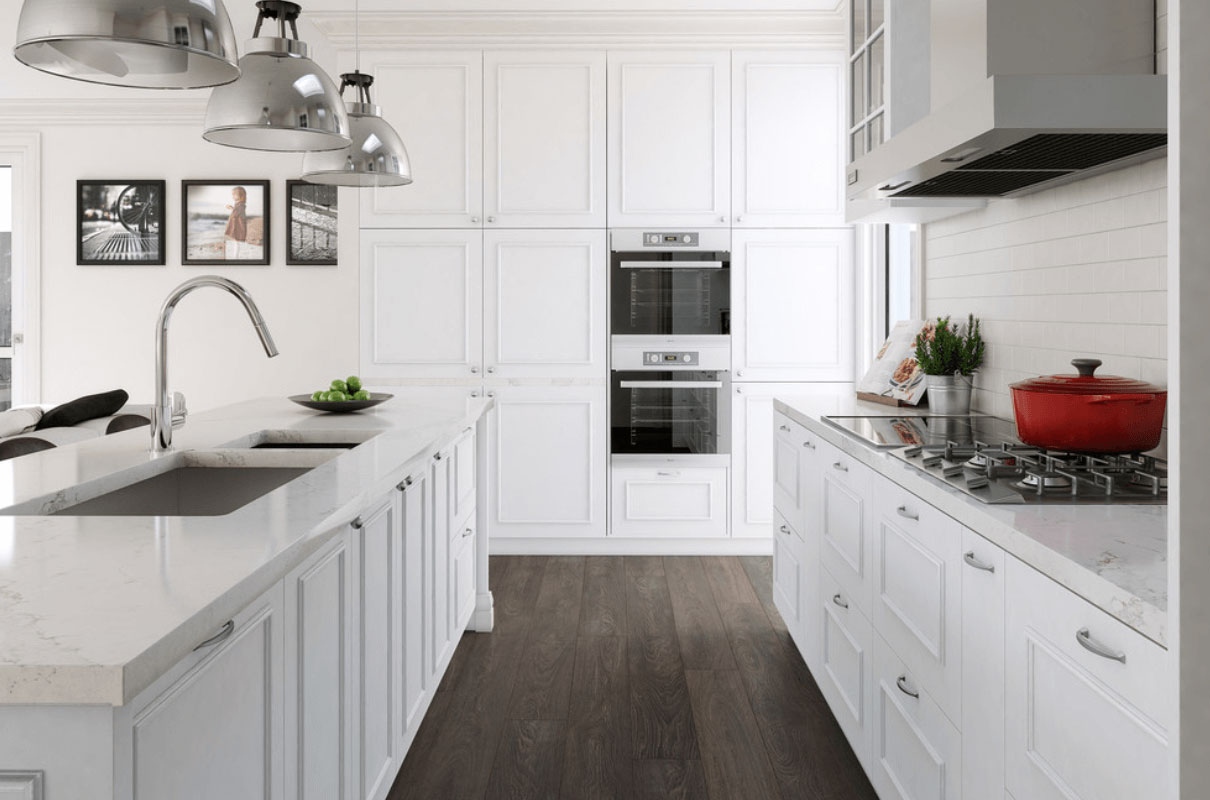 Neutral Colors
The great color choices in most kitchen are whites, beiges and light earth tones and it works with almost any wall color or wallpaper, making them the top choice for those looking to repaint their kitchen cabinets.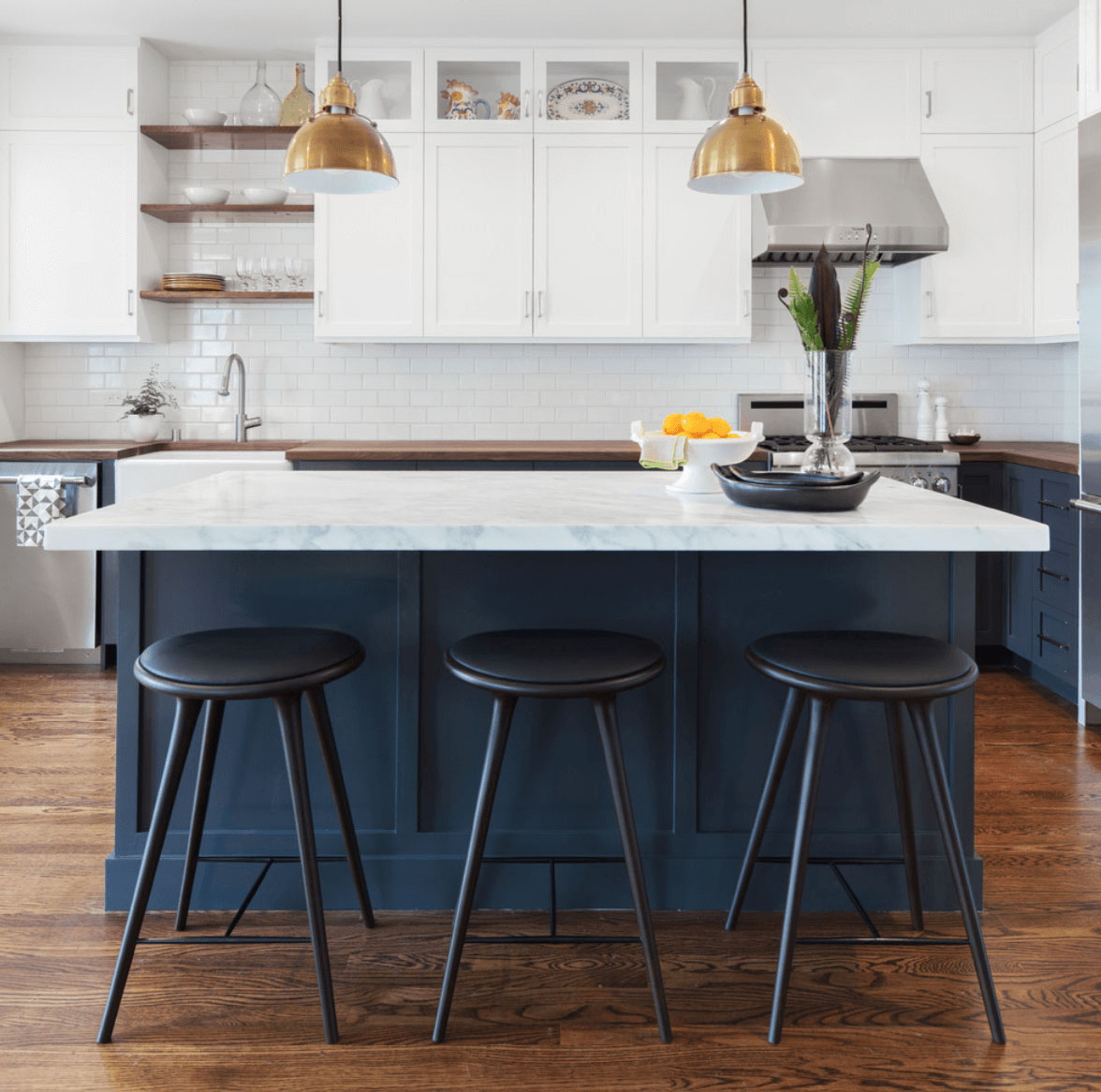 Dual-Tone
Paint your upper cabinets a different color than your lower cabinets for achieving this look. While there are millions of color combinations, some of the more popular include black on bottom and white on top, or bold colors on bottom and neutral on top. You could also contrast colors between wall cabinets and island cabinets.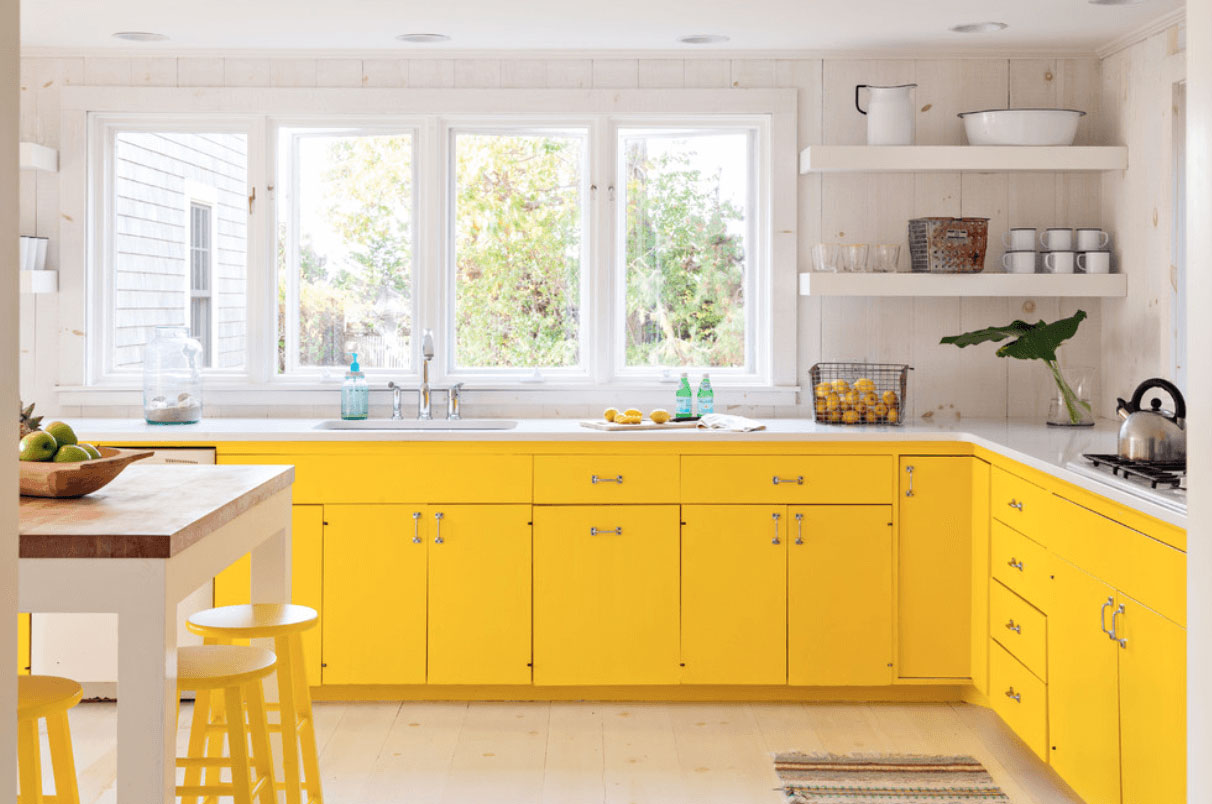 Bold Choices
By painting your cabinets a bright color, such as emerald, cobalt or golden yellow filled your kitchen's space with lots of energy. Be conscious of how it will coordinate with the wall color and fixtures in your kitchen, as well as the rest of your home. With vibrant cabinets, you'll want to stick to light and neutral wall colors to keep your space from becoming too dark or busy.
Subtle Pastels
Kitchens with Pastel-colored are trending as a way to create a pop of color and interest without making a room's aesthetic too heavy or dark. Especially popular pastel choices include pale shades of blue and green.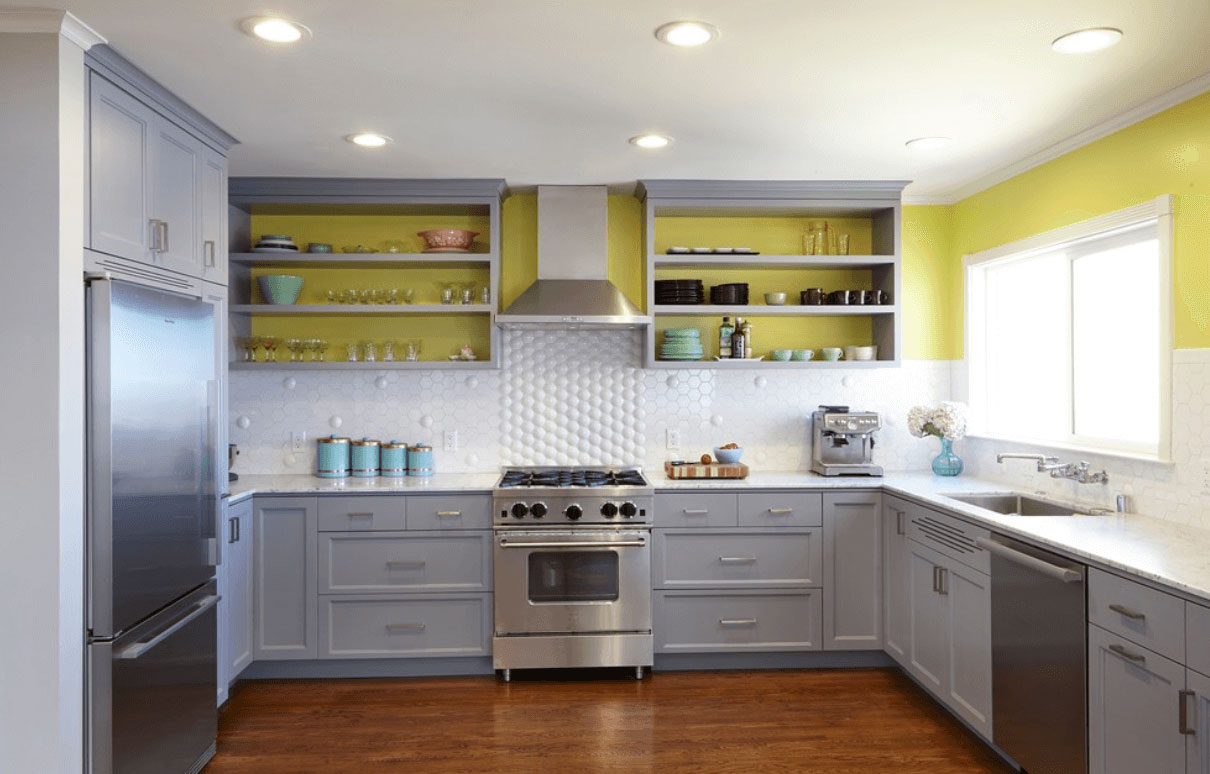 Shelves Instead of Cabinets
The great way to add a dual-tone look to your kitchen is to use an open shelving instead of upper cabinets. This also makes it easy to change up the color, as you can simply repaint the wall behind the shelves instead of the cabinets. It's also a great way to showcase your favorite tableware.