Top Ideas for Your Kitchen Backsplash
Whether you're remodeling your entire kitchen or just looking to make some changes in the space, here we gathered some ideas that can help you design you kitchen backsplash
A kitchen can look finished without a backsplash, and sometimes a washable paint is what best executes a design. But at the same time, there's also an opportunity to use the space to anchor the overall design of the room.
While countertops, flooring and cabinets are generally places to keep it simple, the backsplash is a good place to inject some personal style. And since that wall literally connects the countertops with the cabinets it's also a place to tie everything together.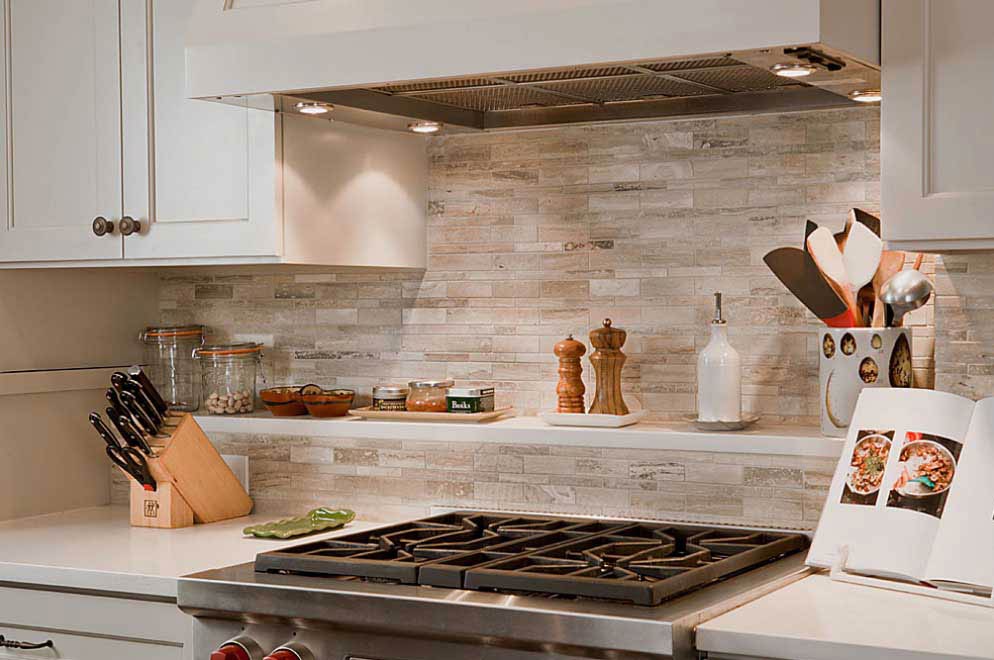 You'll inevitably get that wall dirty while cooking or washing dishes, and an easy-to-clean surface can make messes easier to wipe up.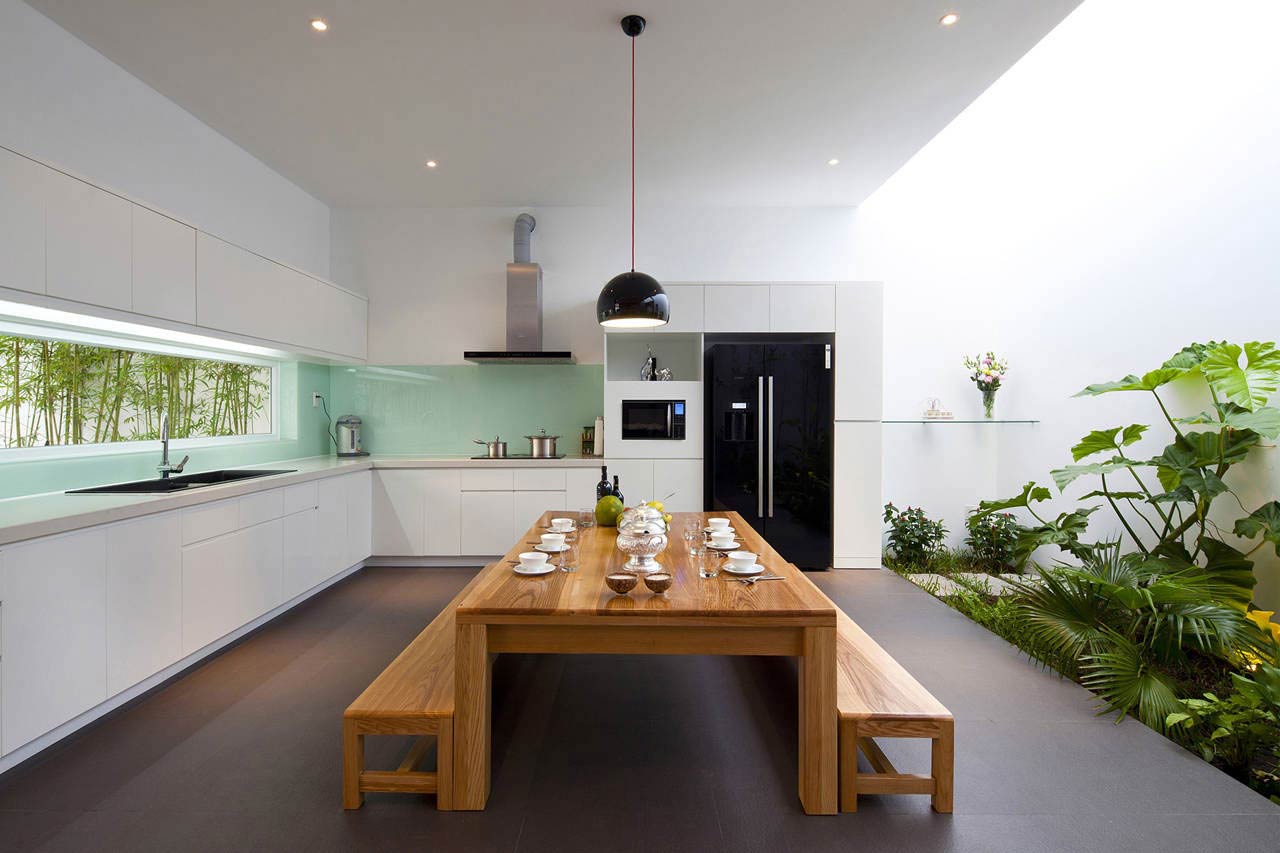 Whether you're remodeling your entire kitchen or just looking to make some changes in the space, here we gathered some ideas that can help you design you kitchen backsplash
Our suggested ideas:
Ceramic Tile
With numerous shapes, sizes and colors available, ceramic tile is probably the most versatile option, it's also proven to be timeless. There's plenty of room to play with patterns while still maintaining clean lines: stack tiles in columns, stagger them, or lay them at an angle. Most tile requires minimal maintenance, just be sure to seal the grout so it doesn't get stained or absorb water.
Stainless Steel
The reason that stainless steel appliances are recently trending in the kitchen is because they look sharp and are central to a modern, updated design. Using stainless steel as the backsplash–either with tiles or a solid sheet–is a continuation of that same feel and creates a sleek, uniform look. The material is easy to wipe clean, doesn't require grout and will last forever.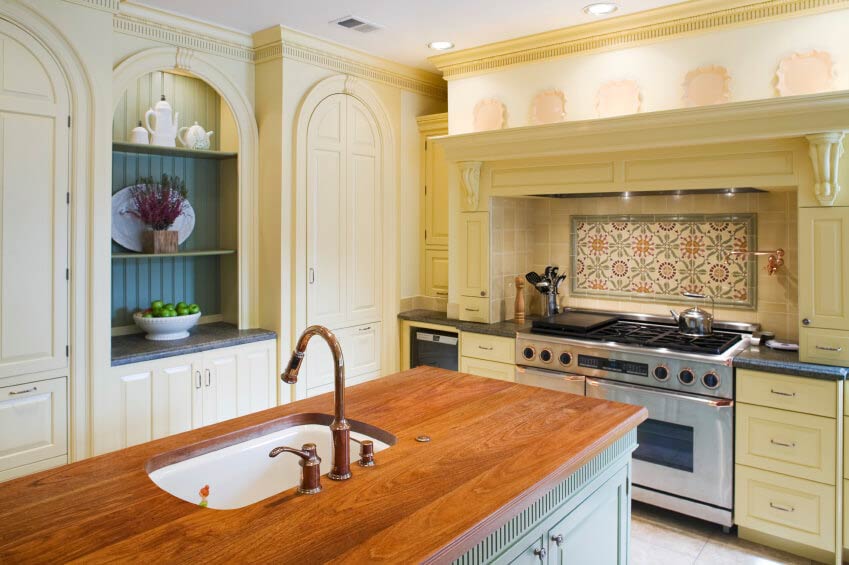 Mosaics and Focal Points
The best choice for a focal point is behind the stove. Create focal points by changing up the pattern or color scheme of your materials, whether that's laying tile at an angle or mixing and matching complimentary colors. And if you're on a budget, splurge on that stove-top wall and use a less expensive material everywhere else.

Stone
Natural stone backsplashes have a distinctly different texture than tiles. Stone is porous, however, which makes it harder to clean and more prone to chipping. An alternative to using smaller, stacked stones is to continue the same granite or marble used for the countertops all the way up the wall.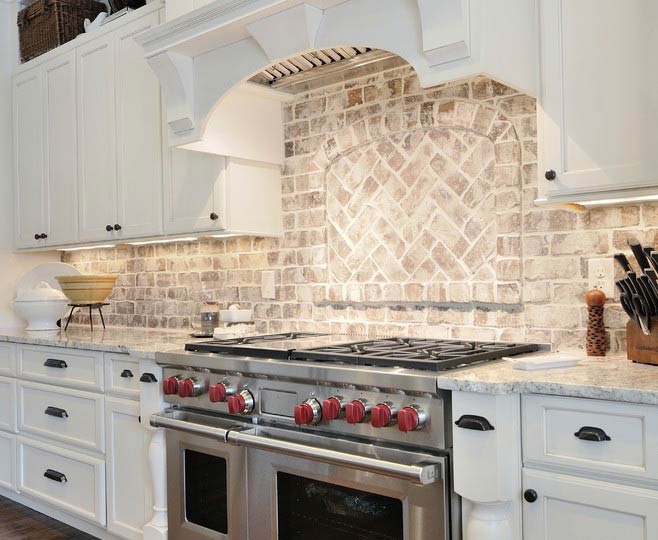 Brick
Brick one way to warm up a kitchen, whether left as is or painted to match the rest of the design scheme. Like stone, brick can be harder to clean, but can be maintained pretty easily if sealed properly and cleaned on a regular basis.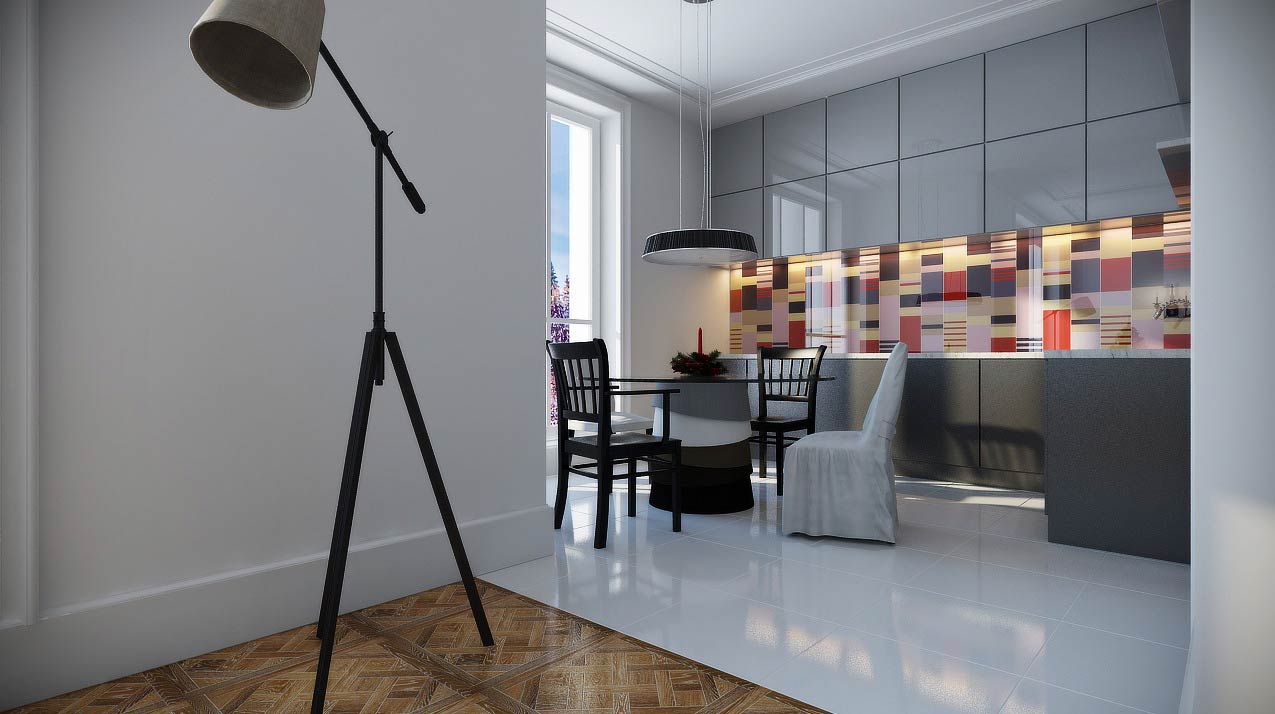 Solid Glass
For a number of reasons glass backsplashes are quickly becoming more popular in kitchen design : they're inexpensive, modern, low maintenance and easy to customize. Glass offers a seamless, uninterrupted surface that has the added bonus of reflecting light, which helps to brighten up the room.
Uncommon Materials
From pounded copper to bamboo to chalkboard, there's really no limit to what materials can be used. use your creativity and make your personal taste pop in your kitchen backsplash.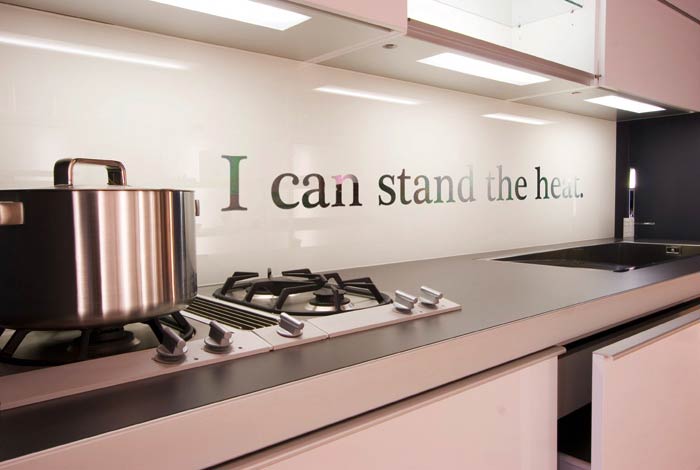 When choosing a backsplash it's best to ask yourself: what is that you want in the space?
Are you a big cook? You'll want something that doesn't stain or require hours of scrubbing to clean up. On a budget? Intersperse a pricier tile you like with a cheaper option. Nervous about color? Pick a bold paint color to use on walls instead.